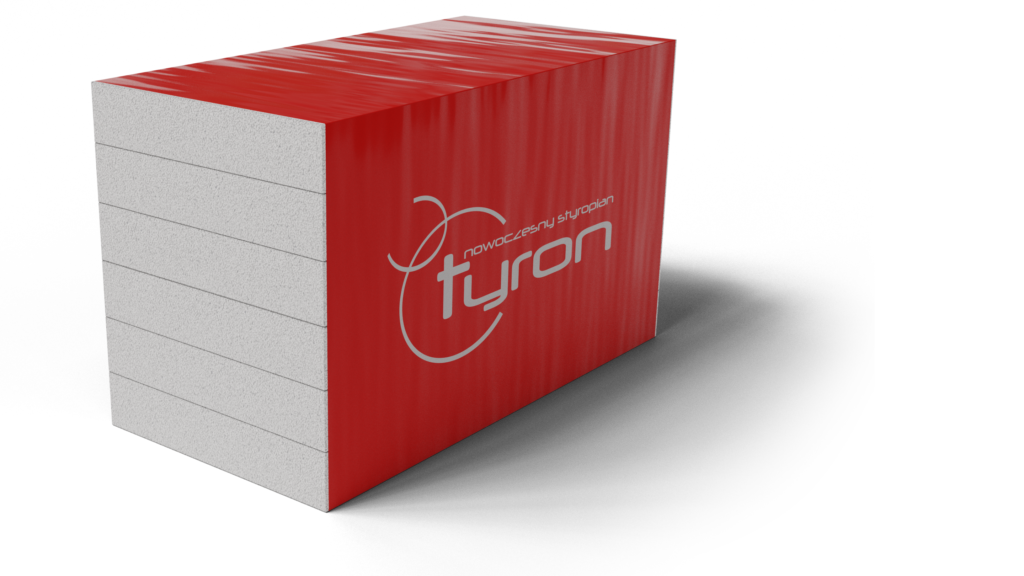 Product code:EPS EN 13163 T2-L3-W3-S5-P10-BS150-CS(10)100-DS(N)5-DS(70,-)2-DLT(1)5. Expanded polysterene foam boadrs TYRON ROOF EPS 100-038 are produced from foamed polystyrene. The advanced technologies applied in the production process guarantee the highest quality.
Technical characteristic:
Overall heat-transfer coefficient: 0,038 W/mK (14)
Reaction to fire: EUROCLASS E
Standard dimention: 1000x500mm
Thickness: 10 ? 250 mm
Straight or milled edges
Application:
Thermal insulation for foundation walls and cellar walls with anti-water insulation regularly loaded;
Thermal insulation of floors on the ground with the subfloor regularly loaded;
The core of wall and roof laminar boards with the tar facing;
Thermal insulation of ceillings under a subfloor, moderately loaded;
Thermal insulation on rafters;
Thermal insulation of flat roofs;
Thermal insulation of taraces and balconies;
Thermal insulation for the floor haeting system;
Insulation of ceillings over an udercrossing; heat insulation in precast layered boards; thermal insulation of socles in outer complex insulation;
Thermal insulation of floors under the base made up of precast boards;
TYRON ROOF EPS 100 038 complies with the standard PN-EN 13163-2012 and bears the Certificate of Comformity issued by Building Research Institute in Warsaw.